Without using third party app's you can set up your own alarm clock using Windows Task Scheduler.
Navigate to Start Menu\Accessories\System Tools and open Task Scheduler.
1: On the far right select Create a Basic Task. In the fields give it a name and add a description if you care to add one.
2: Select the option you need.
3: Select the days, and times.
4: Select Start A Program.
5: Browse and select the sound (wav, mp3....)
6: Click Next, then click Finish.
Easy right?? Enjoy

p/s :- Support Window 95 or latest COOL
Using Freeware
here i recomend u guyz the best alarm freeware no need to install and very2x light[/color][/b]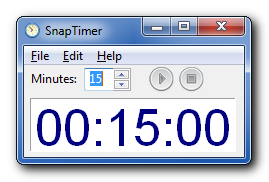 Donwload Link
[You must be registered and logged in to see this link.]
Enjoy Guyz